Blue Orange - Customer Care Officer
This job post is expired. You can search for other jobs here at www.carierista.com.
---
#PP43261 Type: Full time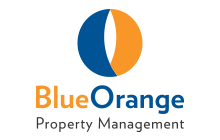 Blue Orange Property Management Services Ltd, is seeking to recruit a Customer Care Officer to join a highly active team. The successful candidate will ensure that customers receive the best possible service.
Location: Limassol
Duties and responsibilities:
Ensure that full and accurate customer records are kept on file.
Ensure that regular and effective communication is maintained with all customers.
Ensure that problems are identified and rectified promptly.
Ensure effective after sales customer service and support, related to communal areas, landscaping, housing and pool maintenance, property cleaning and security surveillance.
Handle any customer complaints and diligently seek immediate and effective remedy.
Monitor customer interactions and personal response rate, quality of response to issues that may arise and effective issue resolution.
Identify means of improving customer communications.
Implement the procedures of the department set by Management.
Make suggestions for overall improvement in processes and procedures.
Necessary requirements:
University Degree in Business Administration, Hotel Management or related field will be considered as an advantage
2-3 years' experience in a similar role
Ability to build strong relationships with clients
Demonstrated problem solving and negotiation skills
Excellent knowledge of the English and Russian language, both written and oral
Excellent Computer skills, MS Office, Internet & Outlook Express
Team player
Attention to detail and a high level of accuracy
Ability to work under pressure
Pleasant, responsible and organized personality
An attractive remuneration package will be offered to the successful candidate, according to qualifications and experience.
To apply please visit our websitehttps://recruitment.pafilia.com/
All applications will be treated with the strictest confidentiality.