Blue Orange - Electrician
This job post is expired. You can search for other jobs here at www.carierista.com.
---
#PP29320 Type: Full time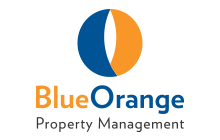 Blue Orange Property Management Services Ltd, a company of Pafilia Group, is seeking to recruit an Electrician to join a highly active and passionate team.
The successful candidate will be responsible for installing and repairing complex electrical control, wiring, and lighting systems working from a technical blueprint.
Location: Pafos
Duties and responsibilities:
Install, maintain and repair electrical control, wiring, and lighting systems.
Read technical diagrams and blueprints.
Perform general electrical maintenance.
Inspect transformers and circuit breakers and other electrical components.
Troubleshoot electrical issues using appropriate of testing devices.
Repair and replace equipment, electrical wiring, or fixtures.
Follow Electrical Code state and local building regulations.
Circuit breaker corrective maintenance.
Good knowledge of various test equipment.
Necessary requirements:
Experience working as an electrician.
Certified and registered by EAC.
High school diploma.
Valid driver's license.
Electrician degree from a technical college.
Deep electrical system, power generation, blueprints and maintenance and repair knowledge.
Experience in renewable energy field.
An attractive remuneration package will be offered to the successful candidate, according to qualifications and experience.
To apply please visit our website
https://recruitment.pafilia.com/
All applications will be treated with the strictest confidentiality.