Junior Customer Service Officer (Russian-Speaking)
Η συγκεκριμένη αγγελία έχει λήξει. Ψάξτε στο www.carierista.com για αναζήτηση άλλων αγγελιών.
---
#CR12125 Τύπος: Πλήρης Απασχόληση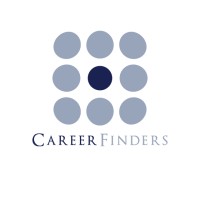 CareerFinders, on behalf of our client, an established and expanding company operating in the Financial Services Sector, we are seeking to recruit a Junior Customer Service Officer who is fluent in Russian, English and Greek to join their expanding team of professionals. This represents an excellent opportunity for a junior-level candidate to gain experience in the Financial Services sector. Full training will be provided by our client.
Key Duties/Responsibilities:

Serves customers by providing product and service information and resolving product and service problems.
Attracts potential customers by answering product and service questions and suggesting information about other products and services.
Opens customer accounts by recording account information.
Maintains customer records by updating account information.
Resolves product or service problems by clarifying the customer's complaint, determining the cause of the problem, selecting and explaining the best solution to solve the problem, expediting correction or adjustment, and following up to ensure resolution.
Maintains financial accounts by processing customer adjustments.
Recommends potential products or services to management by collecting customer information and analyzing customer needs.
Prepares product or service reports by collecting and analyzing customer information.
Contributes to team effort by accomplishing related results as needed.

Key Skills/Experience:

Ideally educated to degree level in Business Administration or related field.
Any previous experience in a Customer Service or Administration capacity will be considered an advantage, but not essential.
Fluency in Russian, Greek and English is a must (Written & Spoken).
Excellent client/customer service skills are essential.
Willingness to learn and develop.
Competent IT Skills (Microsoft Office etc…).
Good attention to detail.
To apply for this vacancy, please send your CV, along with any covering letter to
jobs@careerfinders.com.cy
quoting the above job title.
Please note that due to the high volumes of applications received only shortlisted applicants will be responded to.
By sending us your CV you are giving CareerFinders your consent to be contacted for this and any other suitable vacancies that we believe match your skills and experience. To view our privacy policy, please click
www.careerfinders.com.cy/privacy-policy