Blue Orange Property Management - Technician
This job post is expired. You can search for other jobs here at www.carierista.com.
---
#PP23351 Type: Full time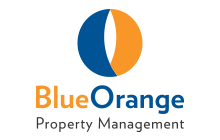 Blue Orange Property Management Services Ltd, one of Pafilia Property Developer's subsidiary companies is seeking to recruit a Technician based in Paphos.
Main Responsibilities:
Perform maintenance of electrical systems (replace light bulbs, sockets, fitting lights , connection electrical board ,etc)
Maintain heating & plumbing systems to ensure functionality
Perform manual repairs when necessary (fix locks, replace window, etc)
Assist in the setup of ventilation, refrigeration and other systems and conduct repairs when necessary
Implement preventive maintenance measures
Maintain inventory of repair equipment and supplies
Respond quickly in the event of an emergency, notify appropriate personnel & follow safety protocol
Perform other maintenance duties as requested
Maintenance, troubleshooting, and repair of mechanical ,hydraulic system and equipment
Necessary Requirements:
High School diploma, or Technical School
Knowledge of general maintenance processes & methods (electrical, mechanical)
Basic understanding of electrical, hydraulic & other systems
Working knowledge of tools, common appliances & devices
Proven experience as maintenance technician (minimum 2-3 years of similar position)
Previous experience in repair of electronic panels , blowers, Copper Plumbing will be considered as an advantage
An attractive remuneration package will be offered to the successful candidate, according to qualifications and experience.
To apply please visit our website https://recruitment.pafilia.com/
All applications will be treated with the strictest confidentiality.