IT Support Specialist
Η συγκεκριμένη αγγελία έχει λήξει. Ψάξτε στο www.carierista.com για αναζήτηση άλλων αγγελιών.
---
#PP12286 Τύπος: Πλήρης Απασχόληση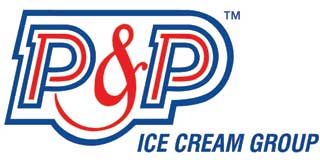 IT Support Specialist
Job Description

We are looking for an experienced individual to join us as an IT Support Specialist, to provide a wide array of IT services. The primary focus of this role is to provide support services to the Group's users and shops in Nicosia, as well as to manage the Group's core business applications, such as its ERP, POS, and mobile sales platforms.
ESSENTIALS
­

BSc in Computer Science, Computer Engineering, or related field

­

At least 3 years prior experience in a similar position

­

Building & supporting Windows desktops (Windows 7 / 10)

­

Hardware & generic software troubleshooting

­

Microsoft SQL Server

­

Microsoft Office and the related desktop applications

­

Microsoft Windows Server

­

Virtualization technologies (preferably VMware ESXi)

­

N

etworking fundamentals

­

ERP systems

­

POS systems

­

Ability to translate technical language to a non-technical audience

­

Analytical and methodical approach to information gathering and fault diagnosis
DESIRABLES
Elementary accounting knowledge

Industry recognized certifications, such as Cisco, CompTIA, Microsoft, etc.
If you think this is the new opportunity for you, please apply today.
Closing Date 21st November 2019

If you are interested in applying for this position, please contact Human Resources
tel. 22 44 55 66
fax. 22 83 57 40
e-mail:hr@pandpicecream.com